Mig Welding Torches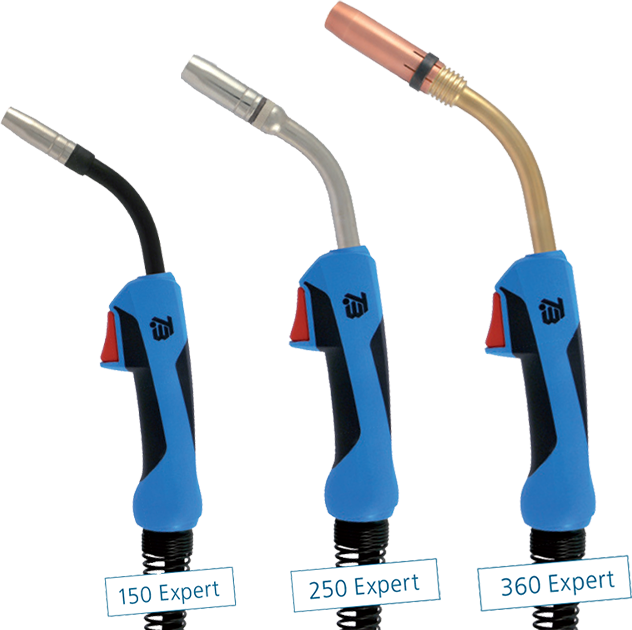 TBi Expert MIG/MAG Torches
The TBi Expert MIG/MAG torches have been designed with perfect ergonomics, appealing looks and superb duty cycle. The soft rubber areas directly integrated into the handle assure comfortable and slip-proof handling. The balance of the torches has been optimized for ergonomical work.
Expert 150 : 150A @ 60%
Expert 250 : 250A @ 60%
Expert 360 : 300A @ 60%
Extremely slim design for effortless use
Gripping area is more distanced from weld pool than with our other handles, less heat input on the hand
Fronius MTG/MTW Torch Range
The welding torches in the MTG/MTW product family all have a ergonomically shaped grip, a ball joint and optimum weight distribution allow for effortless operation. Their robust design makes the welding torches reliable partners for all applications.The Multilock System allows torch bodies of varying lengths and angles to be swapped in next to no time, with more than 80 different torch bodies for MIG/MAG. The welder simply unscrews the collar on the torch body and places the desired neck on, tighten back up and your back to welding. The system works with both gas-cooled and water-cooled torches.
More then 80 varieties of neck for any situation
Works with both gas and water cooled torches
High Output
High Duty cycles across the range
MIG/MAG Torch Consumables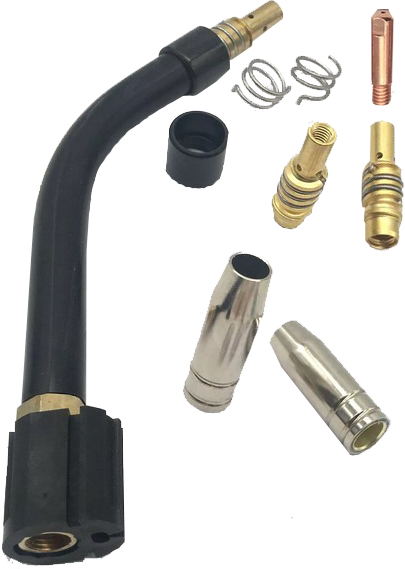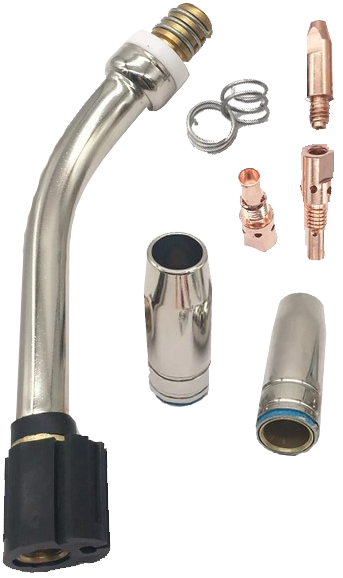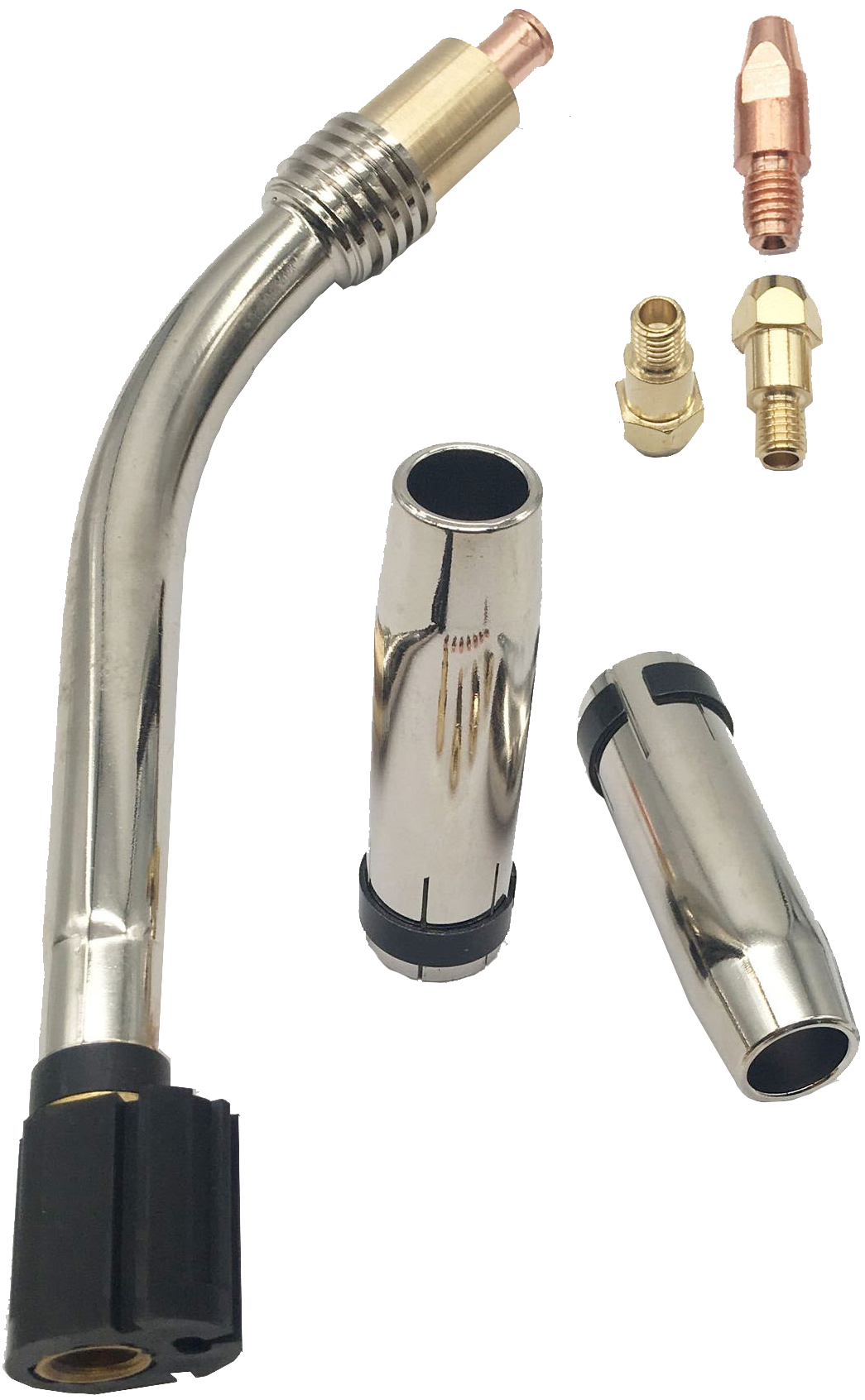 A full selection of torch consumables to help keep you welding, we keep a large stock of everything from the shroud to a complete torch and everything in-between
We Stock
0.6mm, 0.8mm 1.mm and 1.2mm tips for steel/stainless steel
1.0mm & 1.2mm tips for aluminium
0.6mm - 0.9mm & 1mm - 1.2mm plastic coated steel liners in 3m, 4m and 5m lengths
0.8mm, 1mm - 1.2mm Teflon liners
Conical, Parallel & Tapered shrouds across the range of torches
Ceramic & Fibre Diffusers
M6 & M8 tips with tip adapters to suit
Replacement necks and torch switches
Mig Welding Wire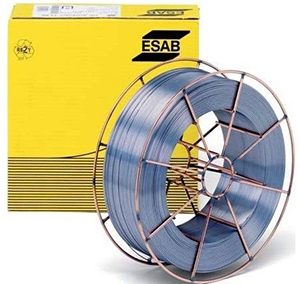 ESAB AristoRod 12.50
The non copper coated OK AristoRod 12.50 is a manganese-silicon alloyed solid wire for GMAW of unalloyed steels, such as general structural, pressure vessel, ship building and for fine-grained carbon-manganese steels for the same purpose with a minimum yield strength of max 420 MPa. The electrode can be welded with either a gas mixture or with pure CO2 as the shielding gas. The AristoRod wires are suitable for operating at high currents with maintained disturbance free wire feeding giving a stable arc with a low amount of spatter. OK AristoRod 12.50 delivered in the unique Esab Octagonal Marathon Pac is excellent in mechanised welding applications
We Stock
1.mm & 1.2mm 18kg reels
0.8mm 15kg reels
0.8mm & 1.0mm 5kg reels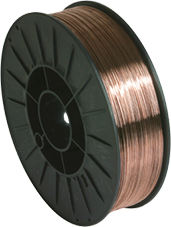 Copper Coated Wire
ER70S-6 A straight forward copper coated mild steel MIG welding wire on a variety of spool sizes. Suitable for most welding applications in all positions. Typical applications include general car repairs, steel railings and gate, ship building, pipe work, bridge construction and many more, although seen as more of a budget wire, we stay at the higher end of the product range so that we can avoid issues such as feeding and excessive spatter.
We Stock
0.6mm, 0.8mm, 1.0mm & 1.2mm in 15kg reels
0.6mm, 0.8mm and 1.0mm in 5kg reels
0.6mm & 0.8mm 0.7kg reels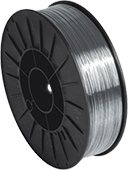 Aluminium, Stainless & Hardfacing Wires
We stock a variety of specialty wire's across the material range's, in both multiple diameters and grades.
We Stock
347 & 316 in 15kg reels
316 in 5kg reels
Hardfacing in 15kg reels
5356 in 7kg reels
4043 & 5356 in 2kg reels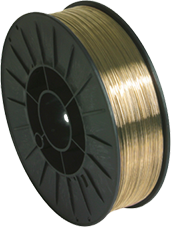 MIG Brazing Wire
The automotive and light fabrication industries now recognize the importance of MIG Brazing in the repair of collision damaged vehicles and some fabricated items. New welding procedures will now include the joining of high strength and galvanized materials utilizing the MIG Brazing process. MIG Brazing involves the non-fusion joining of certain materials requiring reduced effects of heat transfer in the weld zone, it allows the joining of dissimilar, galvanized and high strength steels through the MIG deposition of a low temperature Copper Silicon Brazing filler wire.
Mig welding Accessories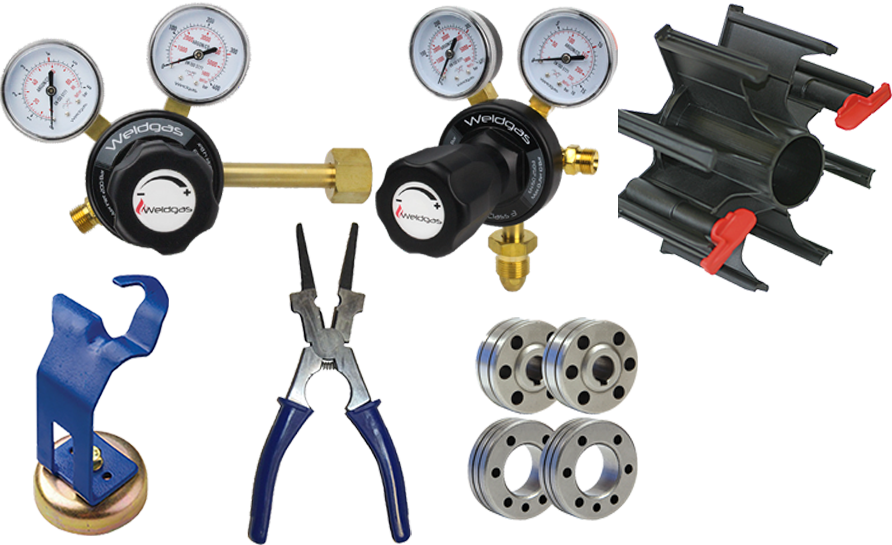 A wide selection of MIG/MAG welding accessories is always in stock, such as, ground clamps and magnet holders, Pliers, spool adaptors and a selection of regulators to suit your needs.
We Stock
MIG pliers
MIG torch stands
Drive rollers
Spool adaptors
CO2 regulators & regulator adaptors
Dinse plugs & panel sockets
Welding cable
A variety of earth clamps
Duty Cycle Explained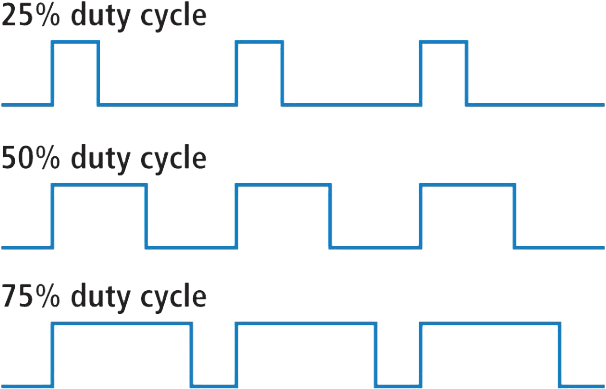 Duty cycle is the term given to the percentage of time when a machine will operate at the set amperage. For example, a particular welding machine may have a duty cycle of 200 Amps @ 60%. This means that for every 10 minutes, the machine works at 200 Amps for about 6 minutes. If you continue to weld past 6 minutes the amperage will drop slightly giving you less power which you will see in the arc as you weld. Duty cycle is not when machine "cuts out", this cut out will only happen when the machine is to hot and the thermal overload protection has kicked in to prevent the machine from being damaged or catching fire.
Back To Mig Machines