TIG Welding Torches
TBI WP-9 & WP-20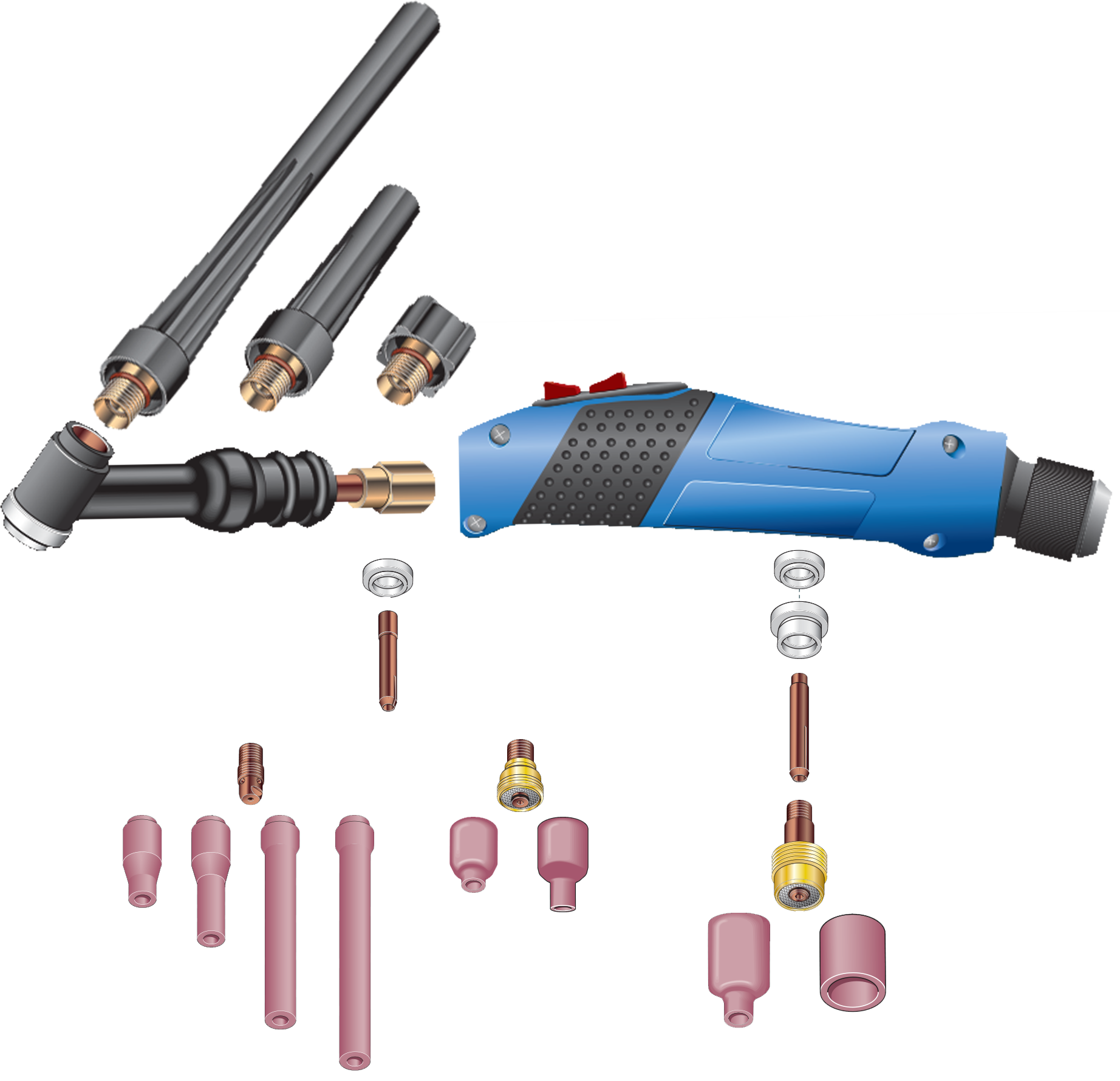 TBI WP-17, WP-18, WP-26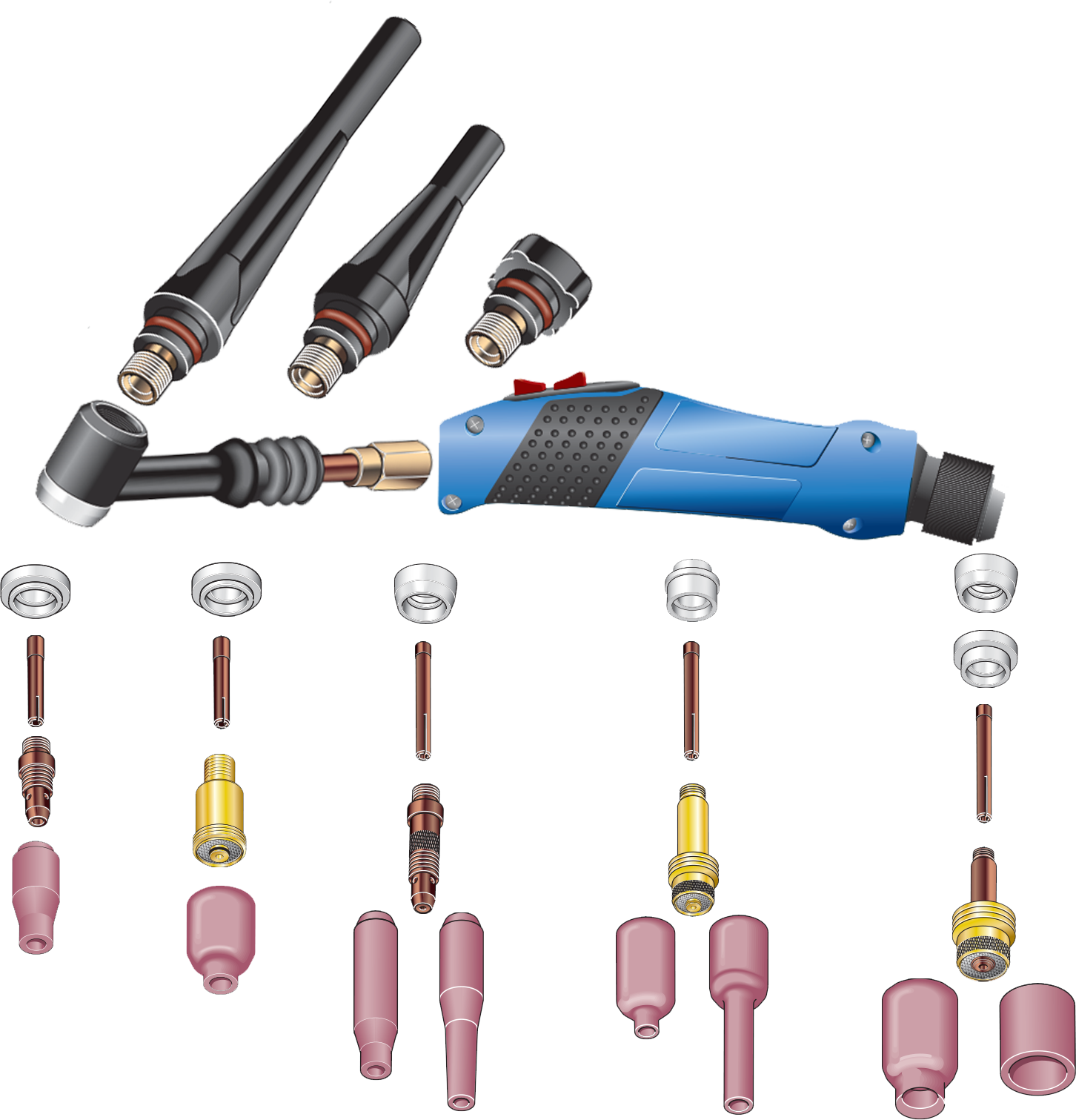 We stock a selection of TIG Torches and Torch Consumables, with varying amp ranges to suit your application, in both 4-meter and 8-meter lengths. All of our TIG welding torches are TBI and we also have a wide range of collect bodies, ceramic cups, back caps and tungstens to partner with them. Combining advanced technology with professional performance, our welding torches allow you to focus on the welding job at hand.
We Stock
Standard collets & collet bodies
Stubby collets & collet bodies
Gas lens's
Stubby gas lens's
Replacement back caps
Replacement necks
A large selection of ceramic nozzles
Complete Torches
Full selection of tungsten electrodes
Fronius Multilock Torches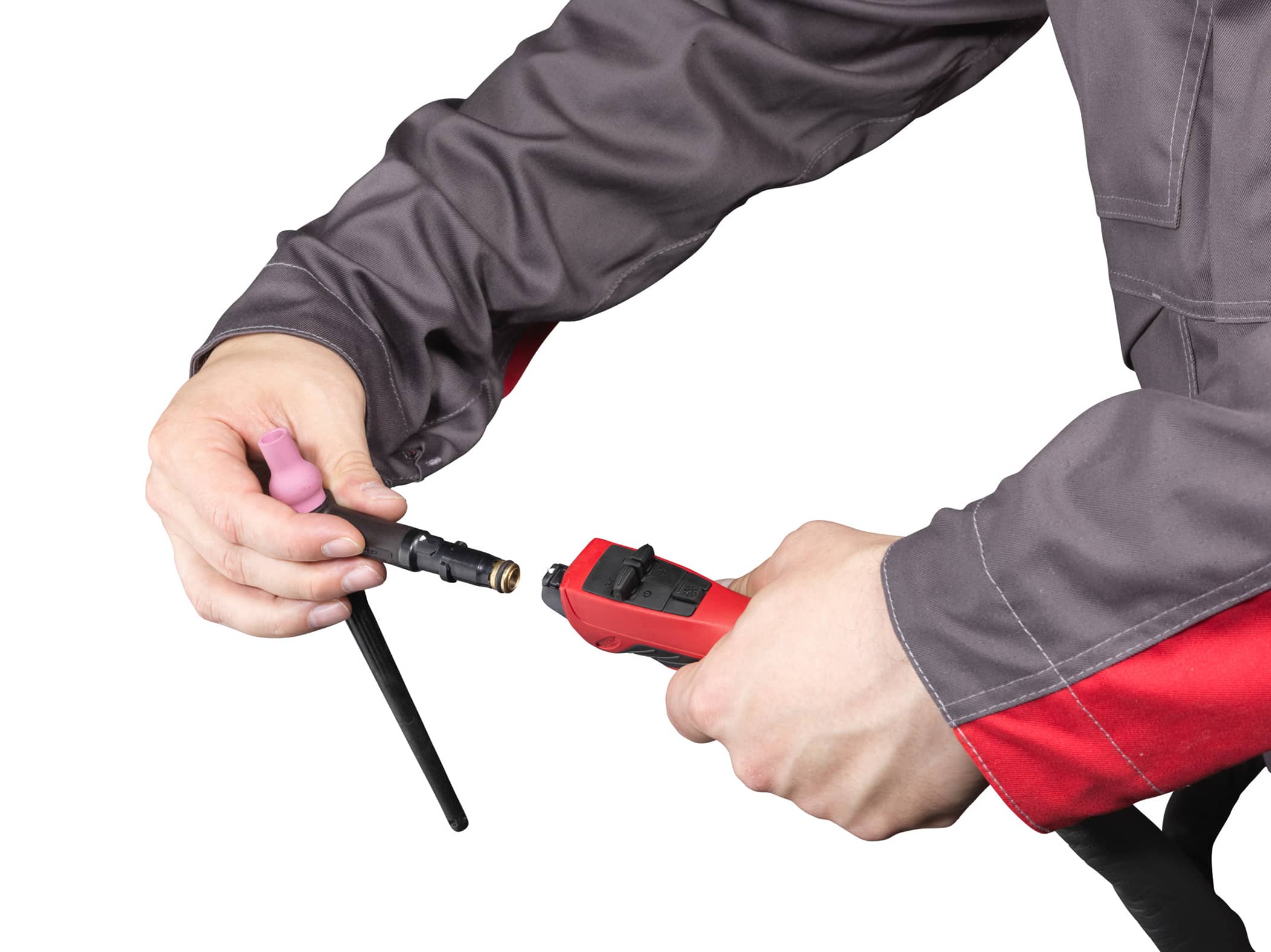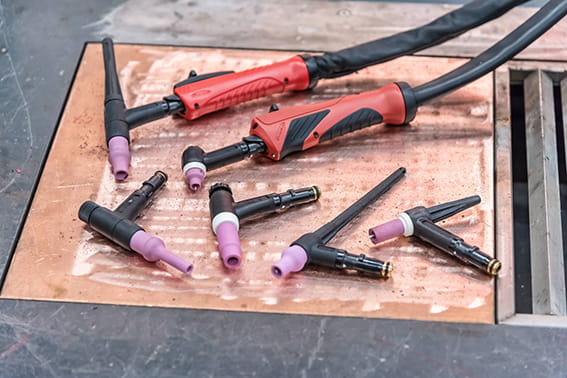 The modular construction of the new TIG Multilock welding torches means they can be individually adapted to almost any customer requirements. The torch hosepack can be equipped with the appropriate torch bodies in just a few steps, so it can be adjusted to the welder's personal preferences as well as the relevant application. The torch bodies are available in various power categories from 160amp–300amp and with either screw or push-on type gas nozzles.
Easily configurable hand welding torches
Individual adaptation to the respective customer requirements
One hose package for different torch bodies
Different torch body lengths & geometry
TIG Welding & Brazing Wire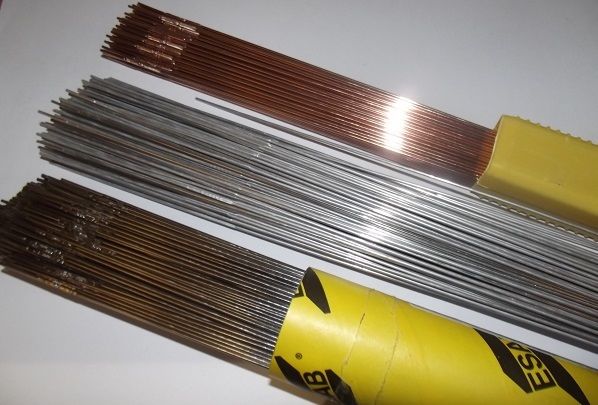 We stock a wide selection of Tig wire, in a range of materials/grades and diameters.
We Stock
Mild steel(A18)
Stainless steel (309L, 308, 316)
Aluminium (4043, 5356)
Silicone bronze CuSi
TIG Welding Accessories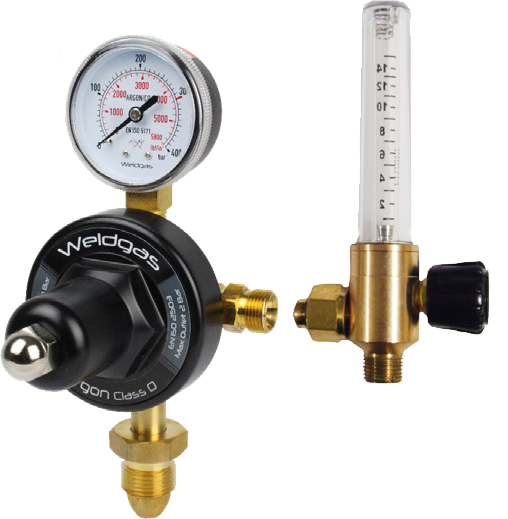 A wide selection of Tig welding accessories is always in stock, such as, ground clamps, magnet holders, regulators and flow-meters to suit your needs.
We Stock
Fixed pressure regulators
Flow meters
Hoses and "Y" branches for purging setups
Tig torch stands
Full selection of tungsten electrodes
Duty Cycle Explained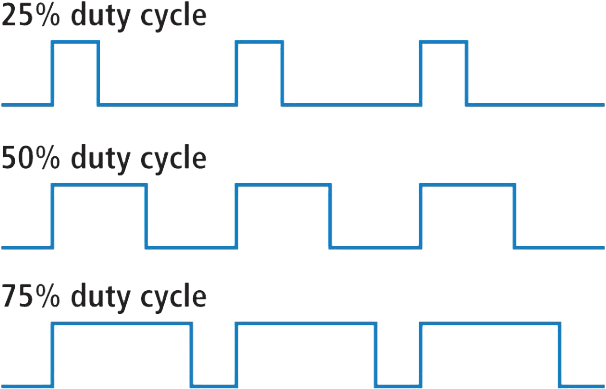 Duty cycle is the term given to the percentage of time when a machine will operate at the set amperage. For example, a particular welding machine may have a duty cycle of 200 Amps @ 60%. This means that for every 10 minutes, the machine works at 200 Amps for about 6 minutes. If you continue to weld past 6 minutes the amperage will drop slightly giving you less power which you will see in the arc as you weld. Duty cycle is not when machine "cuts out", this cut out will only happen when the machine is to hot and the thermal overload protection has kicked in to prevent the machine from being damaged or catching fire.
Back To Tig Machines